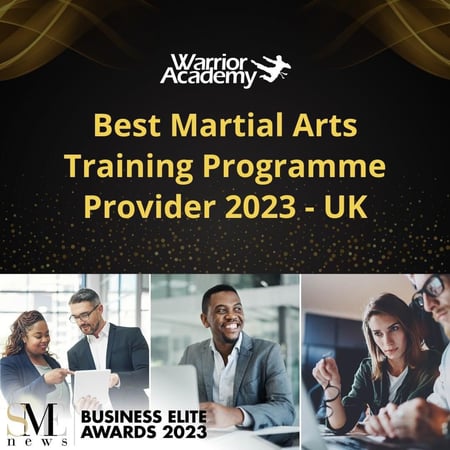 Book your Introduction Experience with us!
We help parents, like you, transform their children into
Confident
, highly
focused
leaders
by developing a Black Belt Character
within weeks
!
In your Introduction Experience you will get 4 Incredible things that will give you a brilliant insight into what we do at The Warrior Academy:
One Month's Trial Membership
A full month's worth of classes in our locations with our world class instructors (Voted Top 5 in the UK!) giving you a real insight into what to expect!
Breakthrough Area Assessment
An online assessment to discover your child's breakthrough area, finding their sores in Confidence, Conduct and Concentration so that our Instructors can make radical improvements in their weakest areas.
WarriorNet
Access to our online learning environment WarriorNet with over 700 classes from White Belt to Black Belt, giving you a massive head start before your first class.
Uniform Test
Everything is earned in the Warrior Academy, to earn the uniform a 7 day behaviour checklist must be completed, this is provided to you at the introduction class.
Here's an insight into our Classes and our methodology...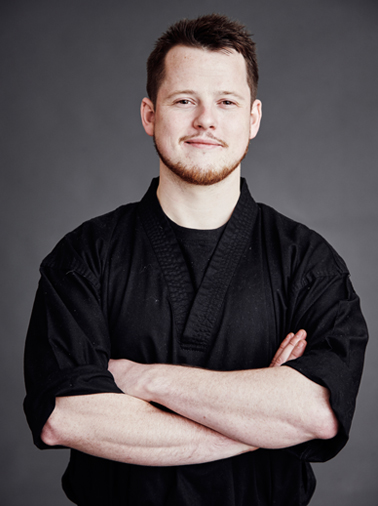 Founder and Head Instructor
Best Selling Author - of 'The Warrior Method'. Founder and Head Instructor of The Warrior Academy. International professional competitor, British, English and West of England Champion, 20+ years studying 8 different styles of martial arts and 3rd Degree Black Belt in Tae Kwon Do.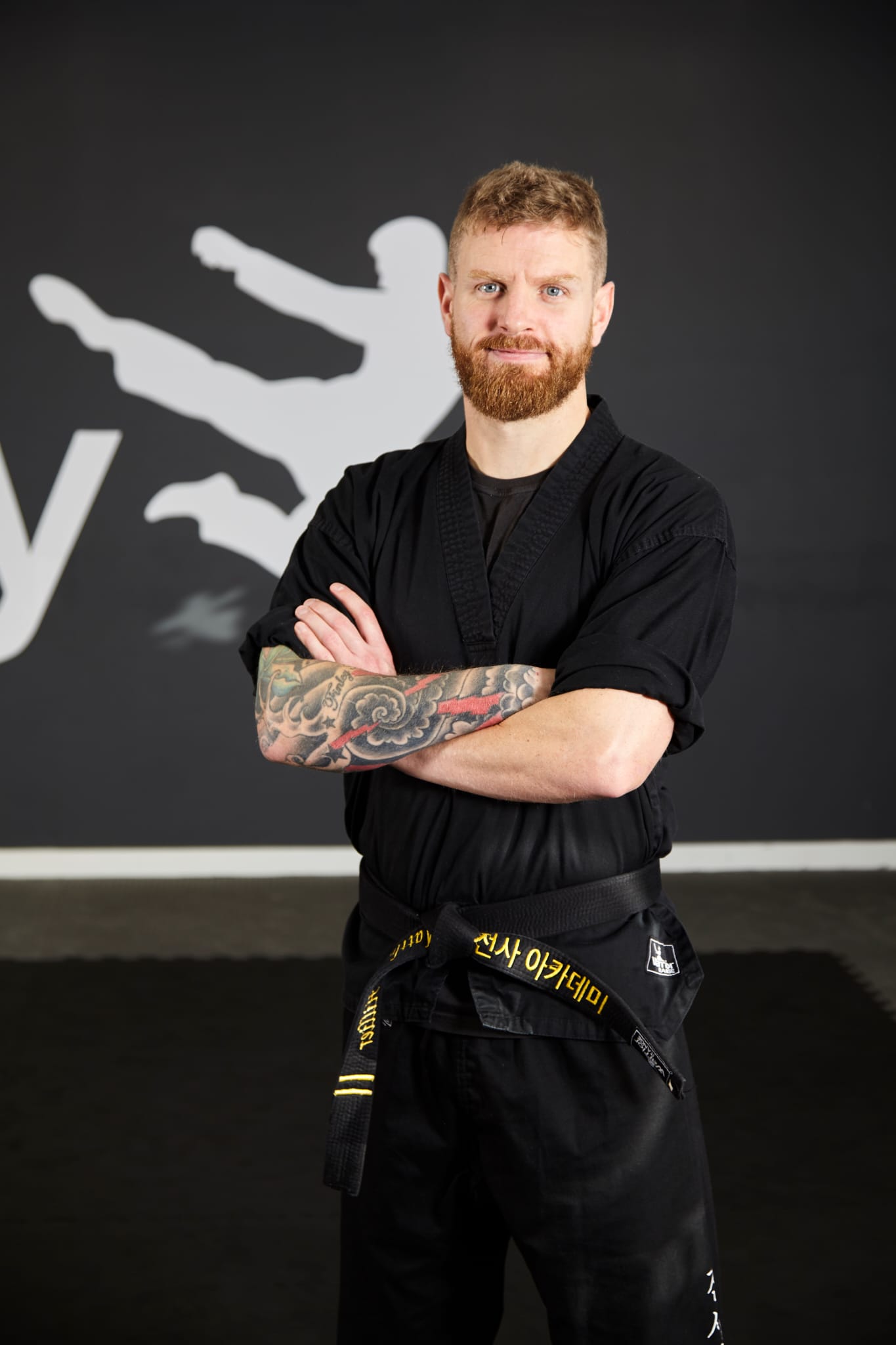 Martial Arts Instructor
1st Degree Black Belt, teaching 300+ students per week. Matt has over decades experience studying 6 different styles of martial arts, he's a regular national competitor and head of our weapons programme.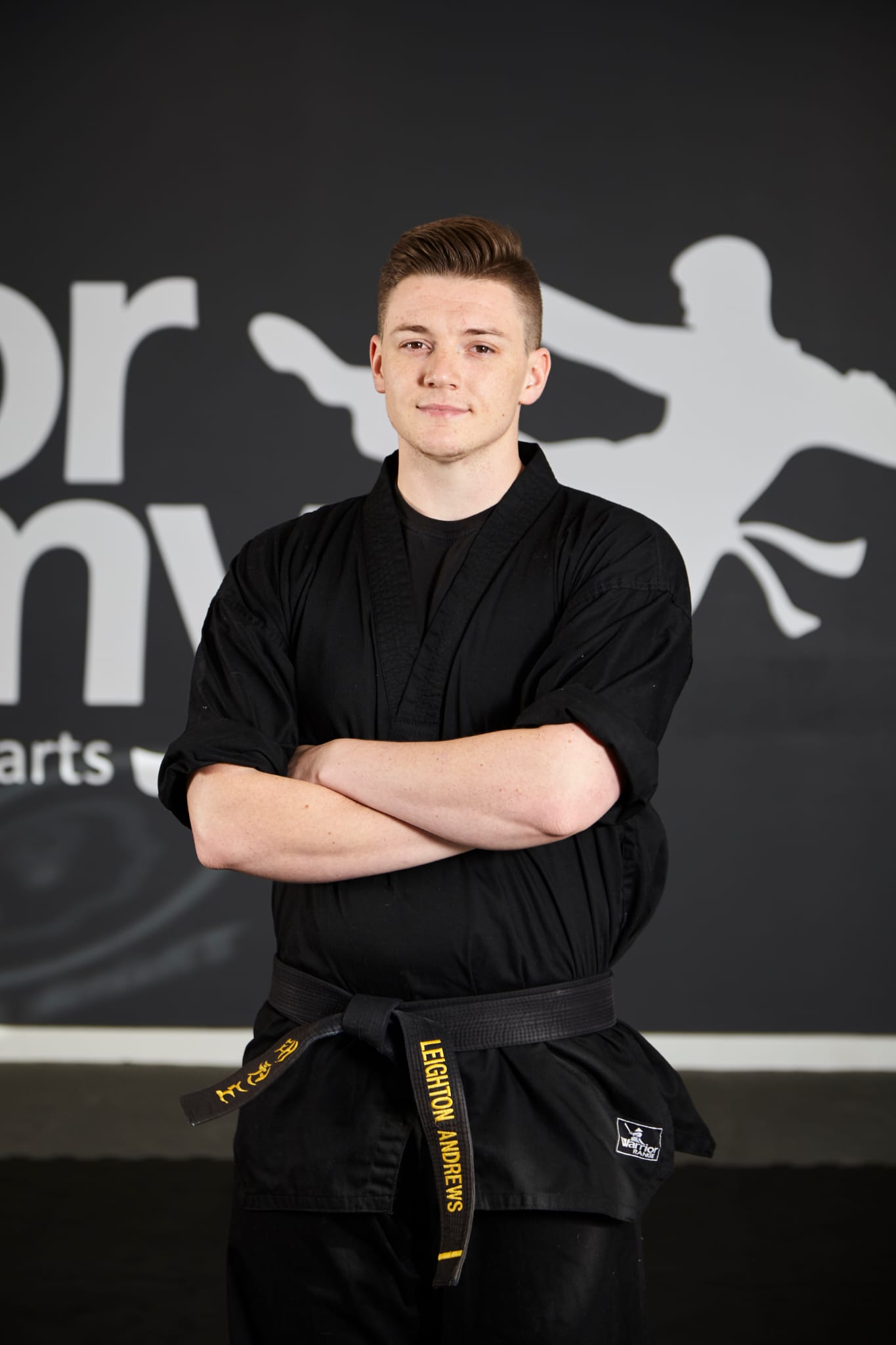 Martial Arts Instructor
Leighton has a strong background in Taekwondo, achieving his 1st degree at the age of 13 in Cyprus. Leighton's very visible passion for martial arts and teaching make him a brilliant instructor.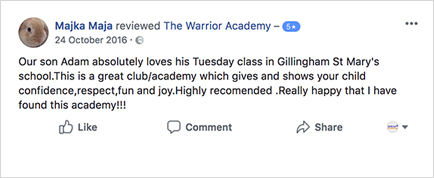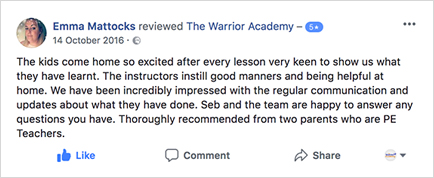 2018 Survey to over 1000 Warrior Academy Parents.
✔ "100% of Parents saw an increase in Confidence in their child, on average up by 26%"
✔ "100% of Parents saw an improvement in their child's focus resulting in an average improvement in their grades of 23.3%"
✔ "93% saw a visible improvement in behaviour in their child, resulting in less stress at home, stating we had improved their "Quality-Family-Time"
By filling in the above form you agree to our terms and conditions. You can find our T's + C's here: https://warrioracademy.ae/wp-content/uploads/2020/06/June-2020-Terms-and-conditions-1.pdf Also you agree to be contacted via email/phone.